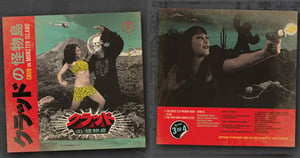 $

6.00
Crud on Monster Island 7-inch vinyl release.
The new album has been split across four vinyl records, with remastered and remixed art & photography.
Four individual 7-inch records, each with a unique "B-side Design" on the outside; and each containing a 1 - 4 piece of an exclusive poster puzzle inside.
Collect all four to put the pieces together and form a 14.5" x 30" poster.